pleasure, we are
Imagine a place that believes in sustainable development, supports the reduction of social inequalities and believes in the power of biodiversity.
Imagine a company where technology and innovation go hand in hand with social development and environmental preservation.
Imagine innovative solutions in the beekeeping production chain being created to promote the well-being of both those who consume and those who produce.
Imagine consuming with purpose.
tru
We develop advanced management techniques for beekeeping (R,D&I), leveraging production efficiency and quality.
institute
We support the structuring and qualification of the beekeeping production chain. Using, recovering and generating income in an economically unproductive forest area.
foodtech
We generate value to the market with a high level of Governance. Using technology and innovation, through processing and commercialization with the preservation of the denomination of origin, valorization and diversification of products.
know our history +
It was in Alagoas, a place where sun, heat and sea take all the attention, that three entrepreneurs decided to join efforts to realize a common dream, to use technology, information and innovation to bring another protagonist to this land: beekeeping.
But that was not the only objective. The main purpose is to integrate technology, information and innovation, respecting the environment as much as possible and giving protagonism to those who really make it happen: nature and family producers. After all, they are responsible for everything that comes to our tables. Thus, the challenge was launched.
After a lot of research and planning, the project in mind and the desire to do it by hand, the time has come to look for the perfect places to produce the purest inputs. The Atlantic Forest and Caatinga were chosen to start the project. However, the Caatinga is not just a supporting player in this adventure. That's because a potential giant permeates this biome.
One of our purposes is to support and make a difference to this land, which despite being arid, is a living and pulsating organism. Because the Caatinga is capable of providing much more than our initial dream. Therefore, she became the apple of Beeva's eye.
To materialize the project, the place chosen was Marechal Deodoro, a land full of history and inserted in the surroundings of an environmental preservation area. Thought to be as sustainable as possible, Beeva was based on two very important concepts: Biophilic Design, which aims to connect people to nature in workspaces, making them comfortable, energizing and inspiring; and Net Zero, which aims to reduce the consumption of water, energy and waste in facilities, reducing or eliminating waste and ensuring the viability of these resources.
But Beeva also believes that the best input is acquired with respect. Therefore, the entire management process of Beeva's partner producers is focused on environmental preservation, which guarantees natural nutrients for bees to feed and produce unique inputs.
This is a story that is just beginning. The chapters are still being written, but the next pages will take you to our territories, where you will get to know in depth each differential that makes Beeva a foodtech ready to break the world.
testimonials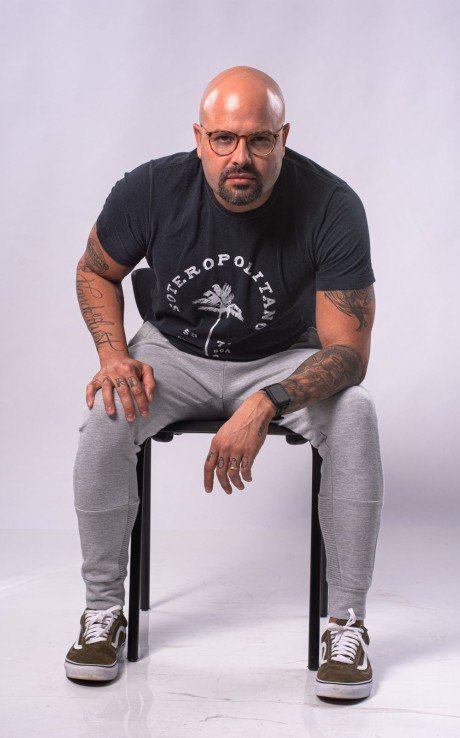 Beeva is one of the few products on the market that you don't need to try to know it's of extreme quality. When I visited the industry, I hadn't tried it yet, I left there a fan! Today I only consume Beeva, it's more than a brand, it's a seal of quality!
Deco Sadigursky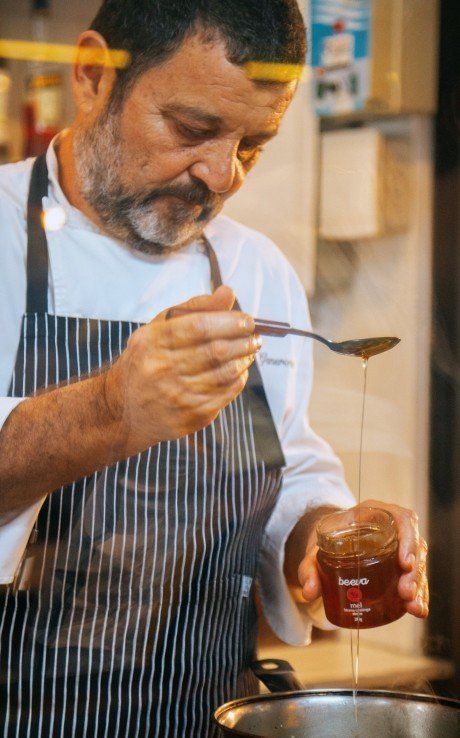 To be able to contribute to a project like Beeva's, which brings us light for the future, sowing sustainability, quality products and manpower in the countryside. It makes us feel better, better, better…
André Generoso
chef at Gula Divina restaurant